Green Tea Review -- Matcha (Japanese)
Tea Type -- Japanese Green Tea (Matcha)
Company -- Japanese Green Tea (www.JapaneseGreenTeaIn.Com)
Tea Description -- (Harvested with love in Japan) Japanese Green Tea. Premium Green Tea with Added Japanese Orange Powder and Natural Sugar. Japanese Orange : Mikan is also known as Citrus unshiu, Japanese Citrus or satsuma mandarin.
Tasting Experience -- As a daily Japanese Matcha drinker, I was looking forward to this opportunity to try this flavored Matcha product. At this point, I think I should point out that I used a small cocktail shaker to infuse the tea. (This is a method I use to prepare my daily Matcha.) The hint of orange was a pleasant surprise that lingered on the tongue long after the tea was gone. I actually prepared the Matcha with both cold and hot water; preferring the taste and texture of the hot water infusion. I am not one to add to sugar to any of my teas; therefore, this tea was too sweet for me. With the natural sweetness of Matcha, I am not convinced the added sugar is necessary.
Overall Impression -- This product would be an excellent Matcha to use as an additive to a smoothie or desert. Although I do not prefer a sweet Matcha, this product might be a good tea for an initial Match experience.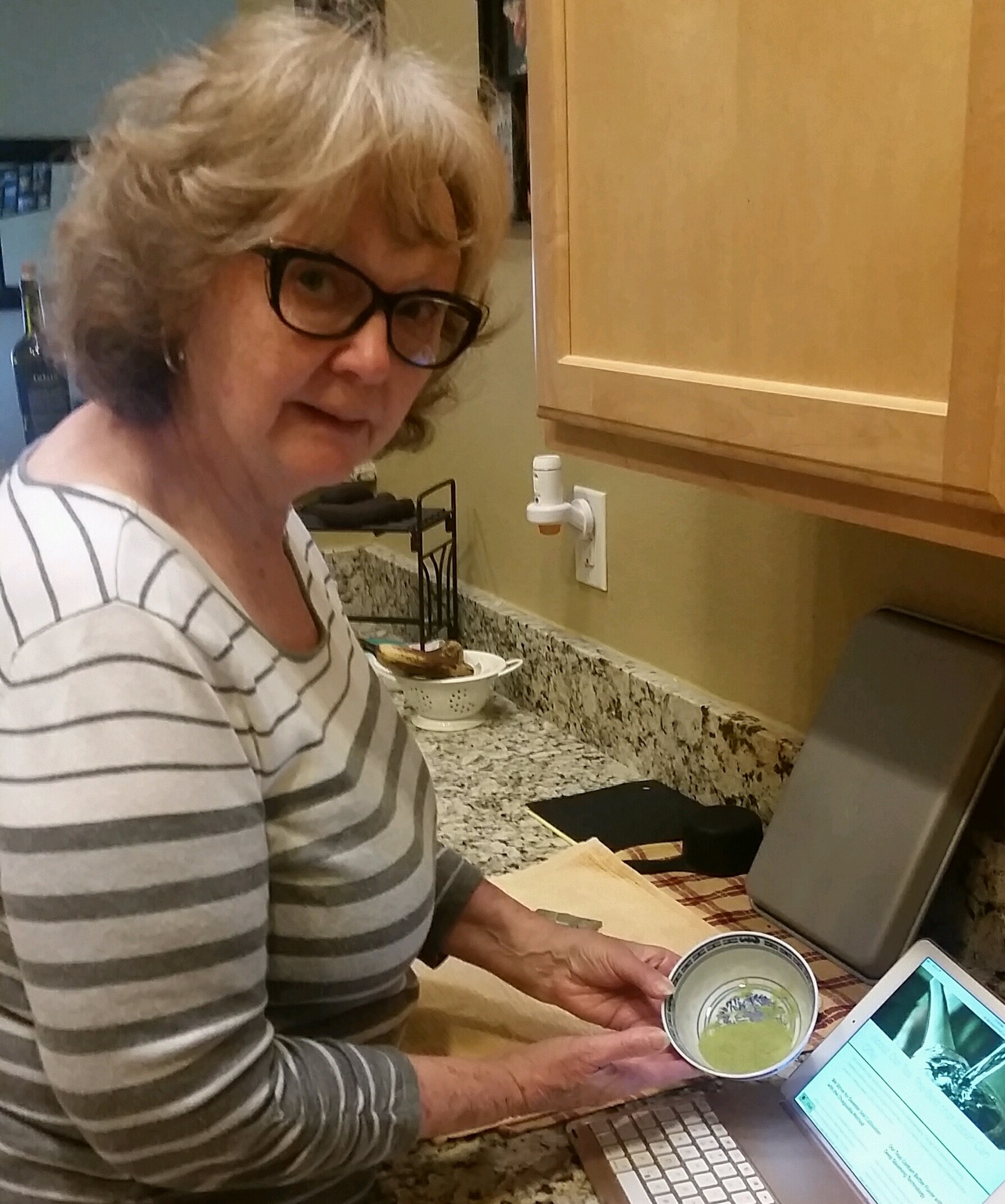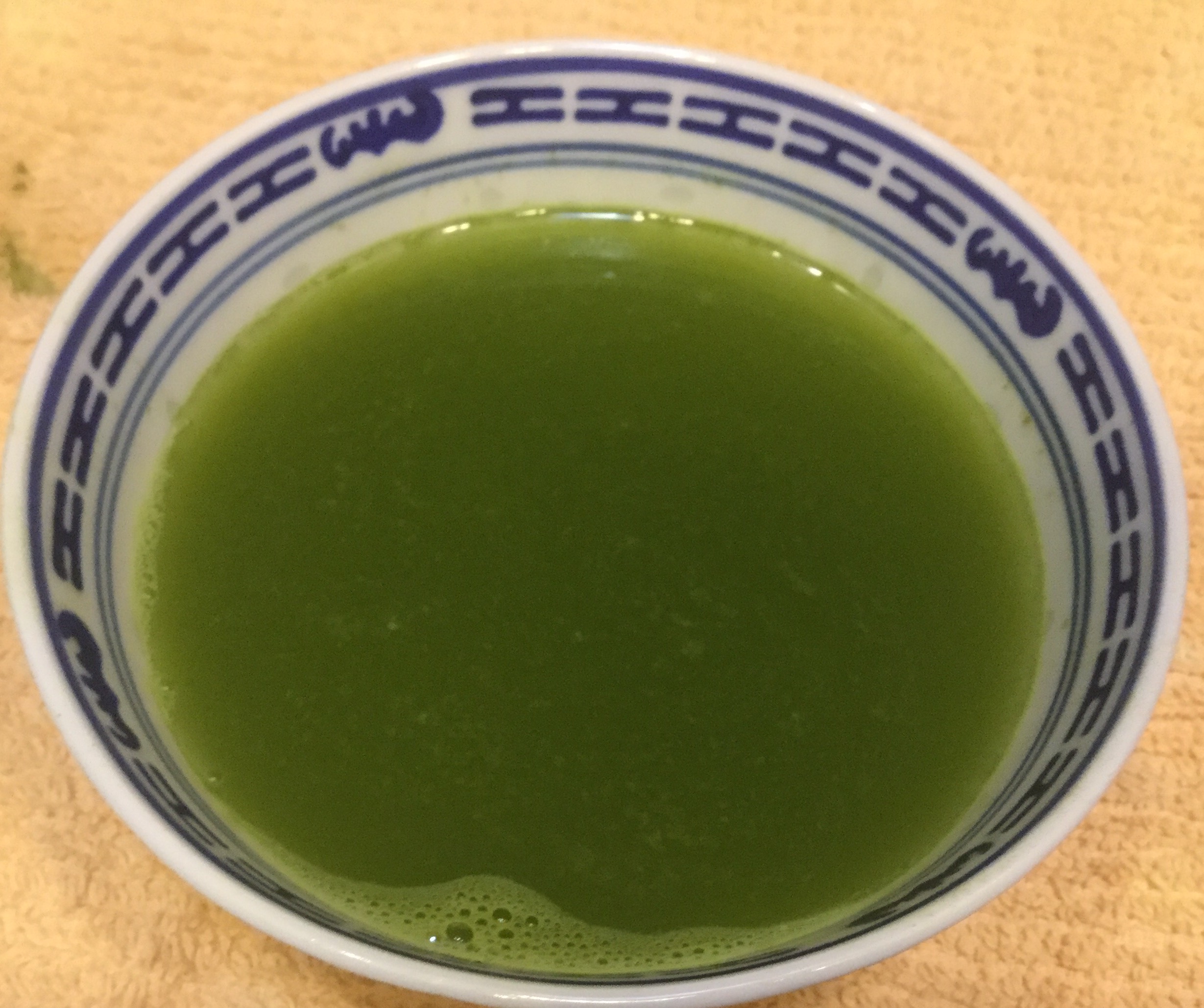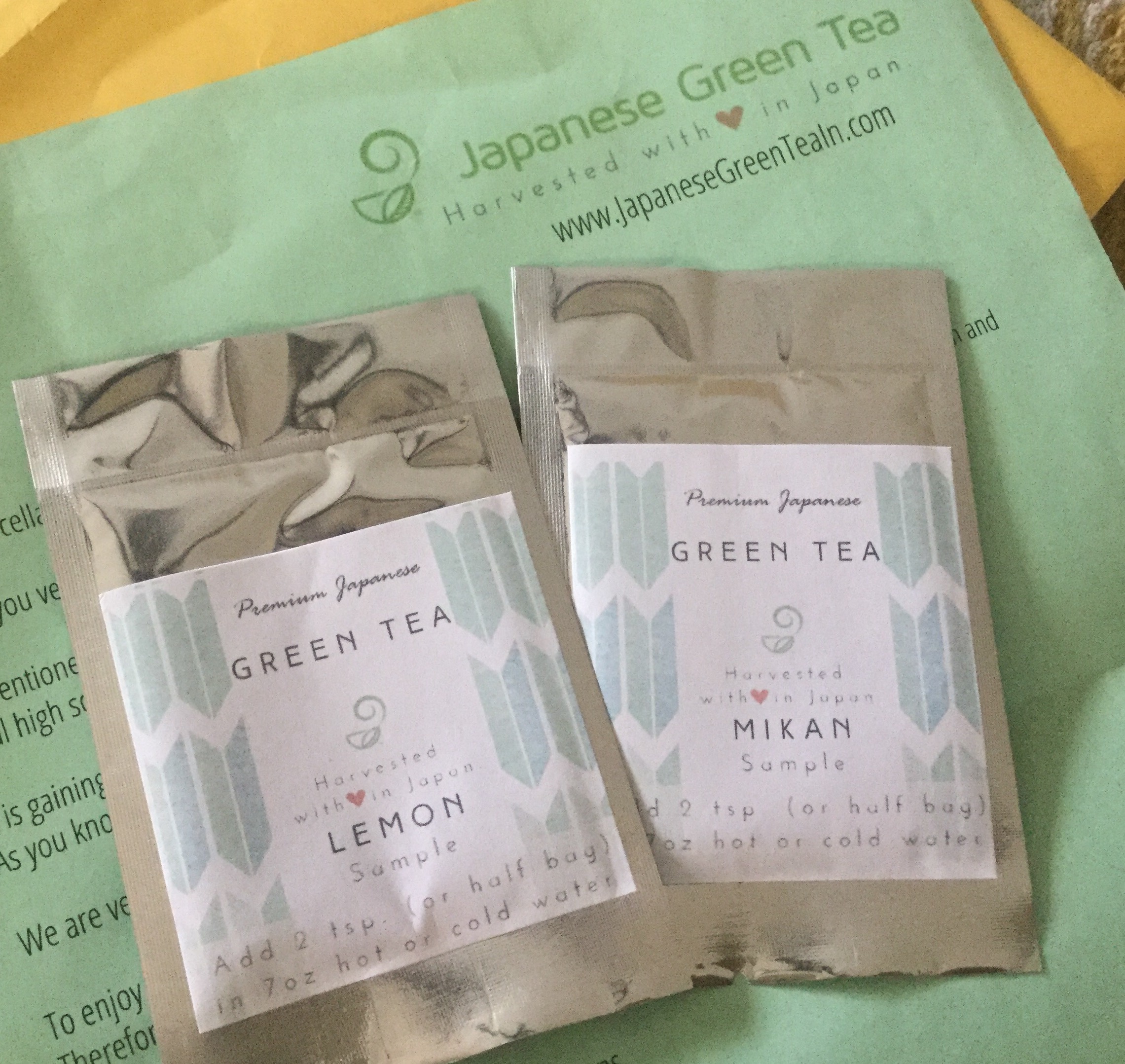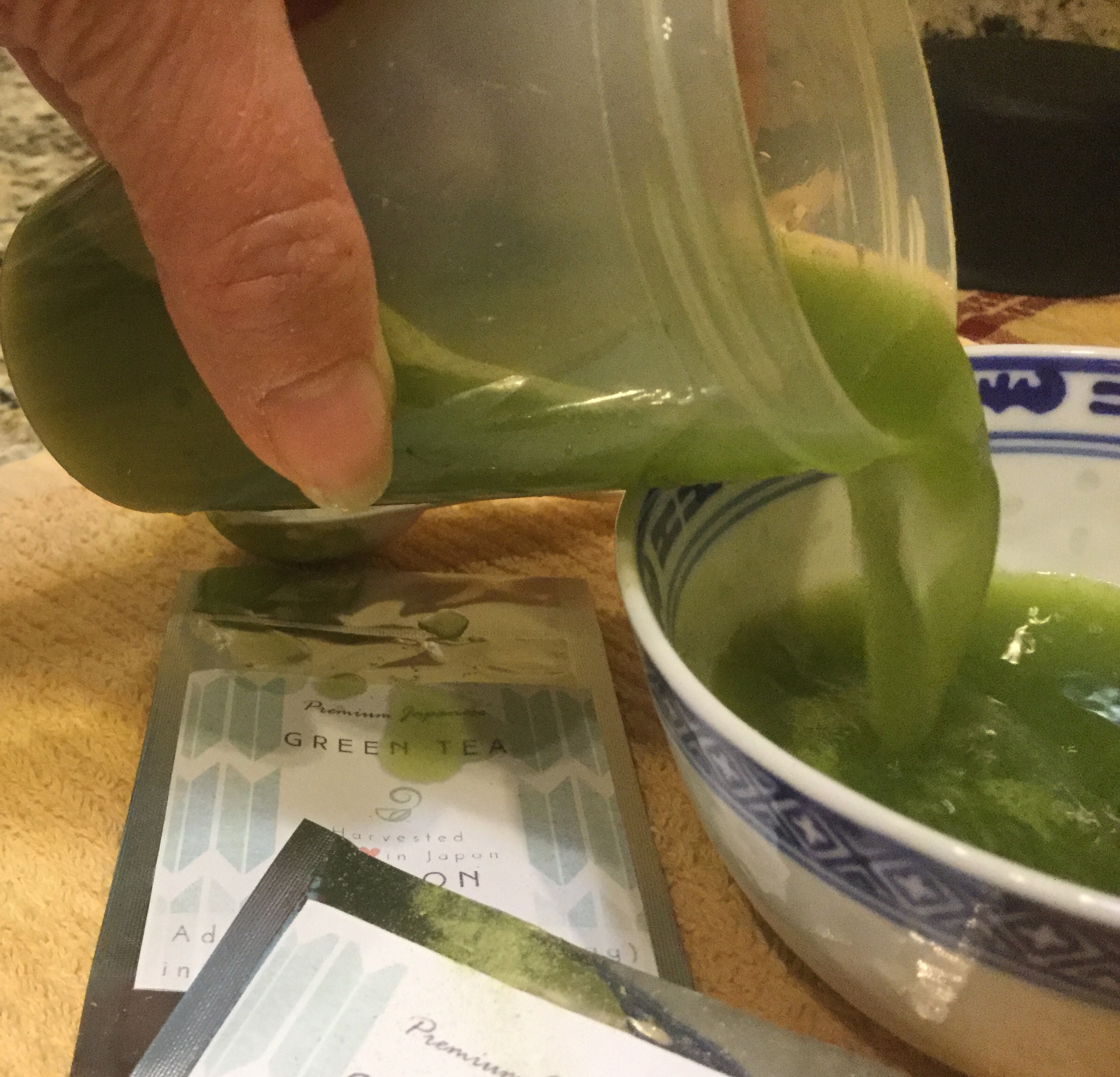 The process of preparing a hot water infusion of the Japanese Green Tea sample.